Indoor Hallway Dog Gate: Keeping your dogs in a room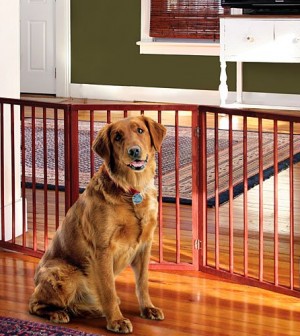 Keeping your pets within a part of your home while you're away can help you manage your younger puppy as well as your older dogs. While most don't like to confine their pets, sometimes it's necessary in order to keep your household protected. I like the doggie gates that you can easily install within a room doorway or hallway.
---
---
It's very important to test your dog or puppy gate before you leave them alone, as you can see here with our new doggie gate installation. It worked for our older dogs, but with our puppy that is only 1 year old at this time, we had a problem…..
Watch This Video!

 Doggie door gate gone wrong….
SUBSCRIBE TO MY CHANNEL
ALL NEW | Product/Merchandise