Coax Network Adapter Kit Model# ECB2500C
By
twhome
on December 11, 2013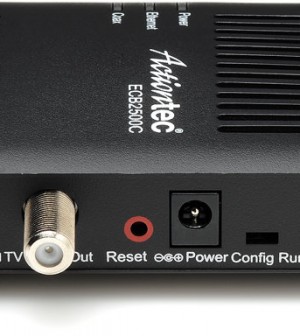 Coax Network Adapter Kit:  
Model# ECB2500C I purchased this Actiontec Coax Network Adapter Kit for my solution of not having my home pre-wired with Network cables (CAT5).  I'll share my experience with you as well as the full description of this creative product solution.   READ WHY I PURCHASED THIS PRODUCT > INSTALLATION VIDEO:  FIND IT HERE!
Coolest Feature

The MoCA Network Adapter turns coaxial wiring into a high-performance Ethernet network, giving you an easy way to connect your home entertainment devices to the Internet.
ABOUT The Product:
Actiontec Electronics ECB2500C Ethernet to Coax MoCA Adapter
The MoCA Network Adapter is a high-speed bridge that takes your coaxial network and, in conjunction with a router, delivers Ethernet networking access anywhere you have a coaxial port. Most of the leading broadband companies rely on coaxial networks in the home (network over a cable connection) because it is very fast and extremely reliable. Actiontec's ECB2500C MoCA adapter uses the latest technology to provide you with flawless performance for your most demanding connected devices at an aggressive price point.
Powerful Performance
The ECB2500C MoCA adapter delivers a strong and stable connection (up to 270Mbps**) that will allow you to experience silky-smooth streaming HD video without the lags and buffering associated with lower performance connections. The product supports QOS to manage your bandwidth, ensuring critical applications like video streaming get allocated the priority bandwidth.
The ECB2500C MoCA adapter delivers a strong and stable connection.
Plugs into your current cable connection, giving you flexibility in where to connect.
Minimum System Requirements
TCP/IP network protocol installed for Internet connectivity
An available RJ-45 Ethernet port
Coexists with most broadband services
Coexists with cable TV services
Uses the existing Coaxial cabling
No computer or special software is required
Secure to Protect Your Privacy
The ECB2500C MoCA adapter is hardware encrypted to protect your privacy. Users can also set up a password for restricted access.